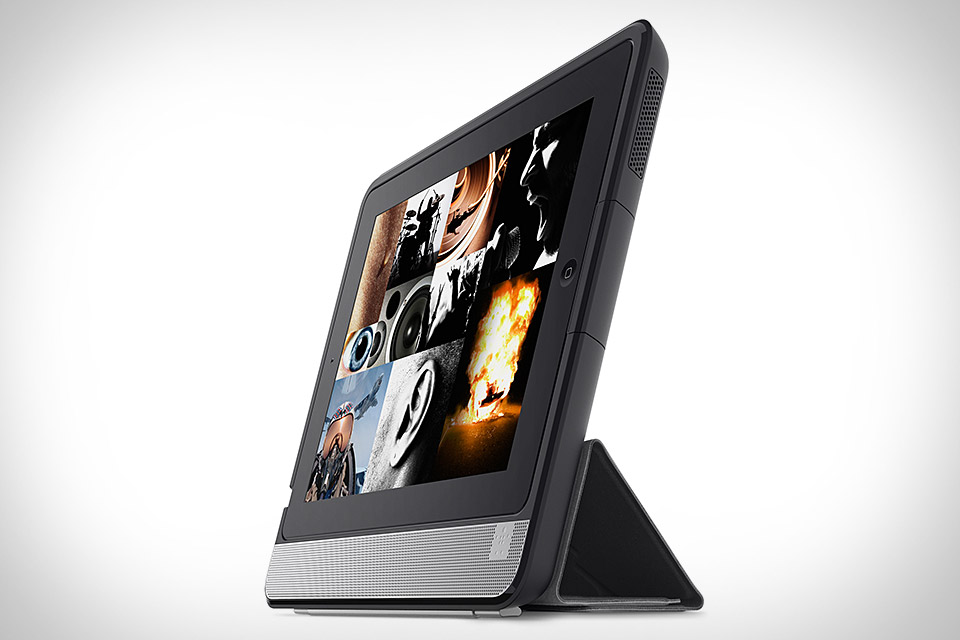 Belkin has introduced a handheld home theater case for the iPad. MSRP $199.99, the Thunderstorm  is a form-fitting case that protects the iPad the same way as a traditional case does but the Thunderstorm has a large stereo speaker along the side edges of the iPad. With an app you can purchase, the Thunderstorm is marketed as a handheld home theater system that allows the user to adjust the sound for different uses such as music, movies, or games.
There is one negative to the Thunderstorm and that would be the size and weight of the iPad. You may not want to hold on to it for too long as it does weight a lot more than your traditional iPad. The Thunderstorm comes with a stand so you don't have to hold it the entire time.
Belkin has two versions of the Thunderstorm. One is for the fourth-generation iPad and fits its Lightning dock connector. The other is for the third-generation iPad and the iPad 2, which have the older Apple 30-pin connector.
Would you want a case like this just to have better sound? We always appreciate your comments and feedback so contact through 
Facebook
, 
Twitter
, 
email
 or by phone.
Canadian Head Office
Unit 406, 17665 66A Ave.
Surrey, BC V3S 2A7
Tel. 604-575-8310
Fax. 604-575-8329
U.S. Head Office
1927 Boblett Street
Blaine, WA 98230
Tel. 1-800-490-1595
email: sales@elitehts.com