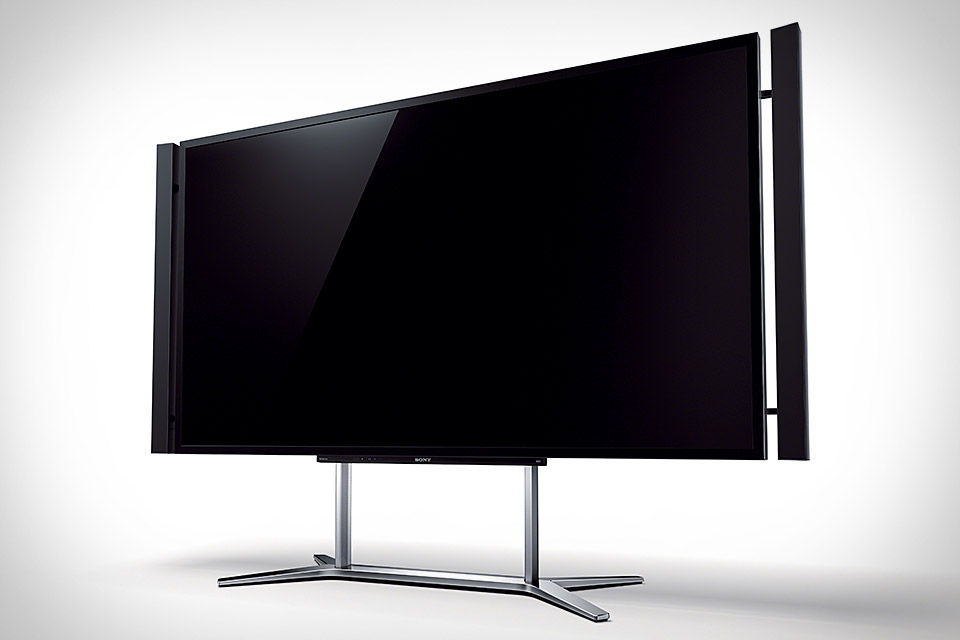 Sony has unveiled their newest creation, The XBR-84X900 4K TV. With 3840 X 2160 pixels, this is four times the amount of current HDTV's with 1920 X 1080 pixels. Our July 9th blog showcased the Sony 4K Projector and now, three months later, the 84″ screen TV has been introduced. Currently the price has not been unveiled however with LG stating their new 4K TV will retail for $22,000, Sony may have the same price for their new XBR-84X900 4K TV.
According to PC World, the 4K TV from Sony will be available in an 84″ screen because it's the optimal size for its higher resolution. PC World also states the demonstration of 1080p content side by side with 4K had minimal distinguishable differences. The clip below discusses the XBR-84X900 (courtesy of SGNK by Sony).
4K TV's are being introduced to the market however there isn't enough content to make it worthwhile. Blu-ray DVD's are not 4K and broadcasters will have to upgrade their production to be able to broadcast in 4K. With the introduction of these TV's, we can speculate that other corresponding companies will follow. Broadcasters &  Blu-ray DVD's may start converting to the new 4K technology. Movies are filmed and shown in 4K within movie theaters so the conversion to Blu-ray could be less complicated than what TV broadcasters will have to do.
Let's not forget to mention the price tag again. The equivalent 4K TV by LG retails for $22,000. Will everyday regular people want to spend that much on a TV? This may be for the prestigious consumer that only want luxury items. For now just knowing this new technology is starting to enter the market is exciting and gives us something to look forward to.
We always appreciate your comments and feedback. What are your thoughts on the new 4K TV?
Canadian Head Office
Unit 406, 17665 66A Ave.
Surrey, BC V3S 2A7
Tel.  604-575-8310
Fax. 604-575-8329
U.S. Head Office
1927 Boblett Street
Blaine, WA 98230
Tel. 1-800-490-1595
email: sales@elitehts.com